Chief Sealth International Classroom to Career Day
Posted on: November 1, 2023
Summary: Chief Sealth's classroom to career day stresses importance of representation.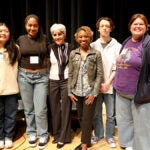 Getting a Jumpstart on the Job Market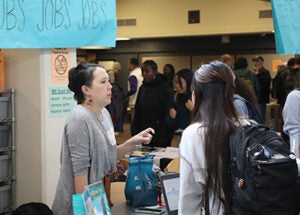 Chief Sealth International High School hosted a career day like no other.
For Classroom to Career Day, more than 50 Black, Indigenous, People of Color (BIPOC) filled the school to share about their journeys into their career field.  
The speakers included scientists, lawyers, business owners, entrepreneurs and more. But two very special guests came all the way from the White House to share about their experiences as women of color working in the nation's capital.
Acting National Cyber Director Kemba Walden and Director of U.S. Office of Personnel Management Kiran Ahuja, sat for a student-led panel where they answered questions in front of a captive audience.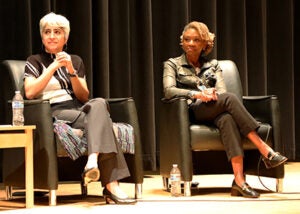 Both spoke about the importance of people of color having a seat at the table.
Director Ahuju is the first South Asian American in her role. While she recognizes the significance of being the first, it comes with its hardships.
"It's great to be the first, but you know, it's also not great to be the first," Ahuju said. "You want to make sure we're continuing to cultivate leadership in all these senior roles."
Ahuju stressed that it's not only important to be racially diverse, but also equally important to have diverse lived experiences in the White House and other federal agencies.
"We make all kinds of policies that affect every American, and we want to make sure those policies actually reflect the reality and can be helpful for people all over the country," she said.
Director Walden told the students it's not too early for them to start thinking about careers in the White House.
"Everything that we want out of society right now rides on our digital ecosystem," Walden said. "High schoolers are digital natives; they understand this technology a little better than I do. So, I need to hear from them. I need their perspectives. I need them to start thinking about how they're going to contribute to society."
Afterward the panel, students headed to the school's library for a college and career fair where more than 60 colleges and universities, government agencies, and job markets were represented.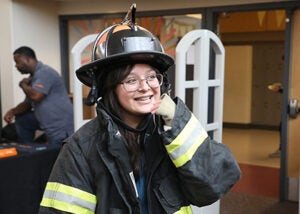 Principal Ray Garcia-Morales said Chief Sealth International is one of the most diverse high schools in the district, so being able to show representation across so many fields is not only important, but also intentional.
"[To have] community leaders, business owners, or even folks from the White House who look like our students, who have shared life experiences … that's who we want in front of our students," he said. "So, we were really successful with that, and we're going to continue that work."