Student Support Services
Chief Sealth Student Support Services
School Social Workers
Our mental health liaison for the building​ and connecters to therapy for our students. Social workers provide any mental health support to students. Crisis intervention work for students and families​ as well as resources support which includes food, rent, utilities, shelter, etc. They also provide risk assessments and create safety plans based on the assessment. MKV (McKinney Vento Liaison)​. Provide social-emotional support.
---
Youth Services Assistants
The YSA Team works with students who have been identified to need academic, behavioral, or attendance supports, through MTSS (Multi-Tier Support Services). They build relationships with the students referred, case manage these students and support their day to day as students to support positive outcomes.
---
Restorative Circle Coordinators
As the Restorative Circle Coordinators they are responsible for working in partnership with the students, teachers, staff, and administrators of Chief Sealth International High School to evaluate school climate and culture; facilitate the development and implementation of school-wide Restorative Practices; train and support staff in the use of restorative, culturally responsive, and trauma-informed practices for the classroom; support administrators in the implementation of restorative discipline practices; and evaluate student data outcomes using multi-tiered systems of support.
Referral link below is to participate in a Restorative Justice Circle ("Circles") which provide an opportunity for our Sealth community (students, staff, families) to come together to address harmful behavior in a process that explores harms and needs, obligations, and necessary engagement.
---
College & Career Facilitator
Works with students to support them on their college and career explorations. The goal is to have them feel prepared for their next chapter beyond CSIHS. Working closely with Linda Filley-Bentler the Career Connected Learning teacher, and the goals as a team are to have students complete FAFSA/WASFA, Seattle Promise, have a post-secondary plan, and have options for their plan in place (applying for 2- or 4-year college, apprenticeships, job, trade school etc.).​
Alana Temple
antemple@seattleschools.org
---
School Counselors
Chief Sealth school counselors collaborate with school staff, families, and the community to ensure that all students have access to and are prepared with the knowledge and skills necessary for college, careers, and post-secondary life choices.
---
Care Coordinator
Collaborate with students, staff and families and community partners to identify and address risk factors. Provide Tier 2 support to all students identified and document activities and supports and plans for those students. Document and facilitate communication between members of the MTSS Team and staff. Complete and submit Care Plans for all identified students who have the most complex needs and are receiving multidisciplinary supports.​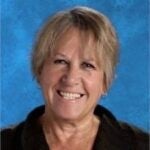 Marilynn Mortiz
​msmoritz@seattleschools.org
---
School Psychologist
Responsible for Student Individual Education Plans also known as an IEP, and include cognitive, social emotional, adaptive, achievement, transition, and executive functioning assessments. If possible, students lead a feedback meeting about their evaluation. Consult around which students need 504s and also complete initial assessments for special education.

Aliina Crandell
kacrandell@seattleschools.org
---
School Nurse
Manages all aspects of school health care including immunization surveillance, mandated screenings, setting up health care and medication administration plans, illness and injury care, coordinating services with other health care professionals, and working as a member of the school team to identify and mitigate health barriers to learning through 504 or IEP development.
Hours: 8:30 a.m. – 4 p.m.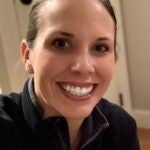 Madie Nelson MSN, RN
206-252-8557
mdnelson1@seattleschools.org
School Nurse page
---
Academic Intervention Specialist
Works with students, counselors, and case managers to ensure that all students are enrolled in classes that will satisfy graduation pathway requirements. Manage the online credit retrieval program and serve as a mentor to students enrolled in credit recovery classes. Plan and implement state and national exams and serve as a liaison among district staff, teachers, counselors, students, and parents.
Work with the World Language department at the district to provide multilingual students the opportunity to earn credit for the languages they speak. Participate in intervention activities with school intervention teams to identify student supports; and is also the Levy coordinator.​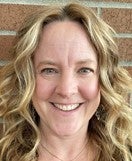 Rachel Evans
raevans@seattleschools.org
---
Graduation Success Coordinator
Provides services to students to ensure that they are meeting the levy goal of on-track graduation. Screen students for risk factors, case manage a group of students, attend MTSS and PLC meetings, monitor academic progress, collaborate with teachers, track progress toward meeting Levy target goals, collaborate with feeder middle schools for early intervention, coordinate/provide intervention plans, collect and analyze data and work closely with the team.
Cecilia Gau
mcgau@seattleschools.org
---
Prevention Intervention Counselor
As a Prevention Intervention Counselor, I work directly with students, staff and parents to promote the skills and attitudes necessary to resist pressures to use alcohol, tobacco and other drugs, encourage students to reduce the substance use of which they were referred and remove barriers to school success.
Specifically, prevention intervention counselors:
Screen for high- risk behaviors.
Provide case management with school teams.
Facilitate skill-building support for students.
Facilitate required intervention classes for discipline referrals.
Coordinate school wide prevention activities and classroom presentations.
Offer informational workshops for parents and teachers.
Drea Jones
dmjones1@seattleschools.org
---
Administration Team​