Jobs
Get Hired In a Job!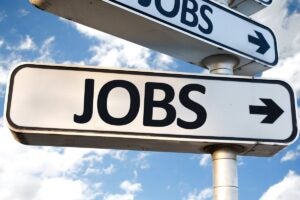 Are you at least 16 years old and want an ongoing, regular job?
Do you want to be paid for your hard work and gain experience?
Apply for a job!

Visit the Career Center 252B for help with writing your resume or job applications….you got this!
External Job Posting sites
Below are sites that list job postings, and a table with businesses that typically hire teens (external links, off SPS website):
Local Employers
Chipotle Restaurant Team Member-Crew (age 16+) Renton, Seattle, Tukwila
Domino's Pizza Store Customer Service Rep (age 16+), Delivery Driver (age 18+) "Stores"; Burien, Columbia City, Othello, Pioneer Square, Renton, S Jackson, Tukwila, West Seattle, White Center Click on map & zoom into stores
Fred Meyer Retail Clerk (age 18+) Burien, Renton, Fred Meyer Retail Clerk "Kroger" website, same as QFC
Goodwill Donation Station Attendant, Material Handler, Production Associate, Sales Associate Burien, Renton, Seattle, Tukwila
Home Depot Cashier (age 18+), Lot Associate (age 16+), Warehouse Associate (age 18+) Stores-SoDo, Tukwila, West Seattle; Warehouses-Georgetown & Kent Click "Show Map" then zoom in on locations
Indeed.com
JC Penney Cashier, Operations Assoc Store Hourly, WA, Tukwila, Part-Time
Journeys Shoes Sales Assoc (age 16+) Tukwila, Put in Zip Code, then choose stores
KFC Team Member (age 16+) "Team Member" Click on map & zoom in & choose stores
Lowe's Sales Assoc, Merchandising Assoc Store; Renton, Seattle, Tukwila, Part-Time
McDonald's Crew Team Member (age 16+) 1 "Exact", Burien, Renton, Seattle, Tukwila Long, tricky quiz online when you apply
PCC Community Markets Courtesy Clerk & Grocery Helper Clerk (age 16+), Cashier & Depts (age 18+) Courtesy Clerk, Grocery Clerk, Helper Clerk Lists openings by store location
QFC Courtesy Clerk (age 16+), Cashier & Depts (age 18+) Courtesy Clerk, QFC Retail Clerk, Seattle, 2 miles "Kroger" website, same as Fred Meyer
Rite Aid Store Assoc-Cashier Burien, Renton, Seattle Scroll down to click on Map, then filter Location
Starbucks Barista (age 16+) Stores everywhere Click locations on map
Taco Bell Team Member (age 16+) Burien, Renton, SeaTac, Tukwila, Seattle Rainier Valley, Seattle SoDo, White Center Choose a city
Taco Time Northwest Crew Member (age 15+) Burien, Renton, Seattle, Tukwila, White Center, Part-time White Center is labelled "Seattle-White Center"
Target Guest Advocate (age 16+) Renton, Seattle, Tukwila, West Seattle You can click on the map, then zoom in to search by store location
Trader Joe's My First Job & Crew (age 16+) Washington, Crew, Burien, Madison St, West Seattle Apply online, then go to store with resume
Uwajimaya Cashier, Store Generalist (age 18+) Filter by location-Renton & Seattle
Walgreens Customer Service Assoc (age 16+) Burien, Renton, Seattle, Tukwila, West Seattle, White Center Click on map then zoom in to stores