Submit Your Senior Portrait
Submit senior portraits to Herff-Jones portal
Submitting a senior portrait is optional. If you choose not to submit a portrait, school ID photos will be used in the yearbook.
Seniors can upload their portraits at Upload Your Senior Portrait (if needed, our school code is 7407). Make sure to select the "Upload Your Portrait" option when you are asked "What are you uploading?"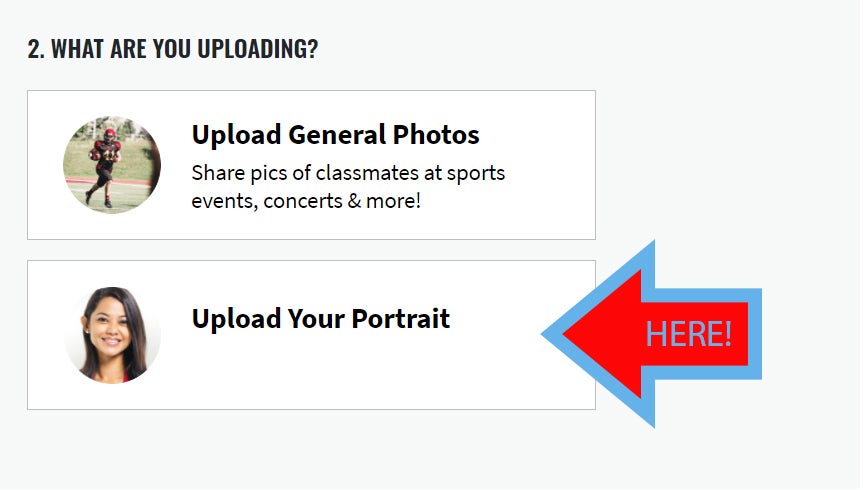 The deadline for Senior Portraits for the Yearbook – Friday December 8th, 2023. This is a hard deadline due to publishing times and requirements. Any portraits uploaded after the deadline will not be in the yearbook.
Follow these guidelines when uploading your Senior Portrait.
Color Photos Only
Plain / Neutral Background Preferred
Full Face View, Facing Forward
Clothing and Jewelry Must Fit In School Dress Code Guidelines
No Creative Filters or Photographic Treatments
No Weapons or Hand Signals of Any Kind